Clothing Catalogues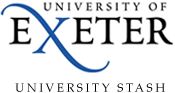 Overview
We are committed to ensuring that your privacy is protected. Should we ask you to provide certain information by which you can be identified when using this website, then you can be assured that it will only be used in accordance with this Privacy Policy.
We may change this policy by updating this page. You should check this page from time to time to ensure that you are happy with any changes.
Information We Collect
We may collect the following information when you subscribe to our email newsletter or make an enquiry:
Name
Email address
IP address
Time zone
Preferred email client
Preferred language
What We Do With This Information
We require this information to understand your needs, fulfil orders correctly and provide you with a better service, and in particular for the following reasons:
We require this information to understand your needs and provide you with further information about our service. We may use the information to improve our products and services.
If you subscribe to our newsletter, then we will send you emails about our business activities, our services and special offers. We are committed to ensuring that your information is secure. In order to prevent unauthorised access or disclosure, we have put in place suitable physical, electronic and managerial procedures to safeguard and secure the information we collect online.
Cookies
We use cookies on this website.
A cookie is a small file which is placed on your computer's hard drive with your implied consent. Cookies allow web applications to remember you and personalise your experience. The website can tailor its operations to your needs, likes and dislikes by gathering and remembering information about your preferences.
Google Analytics & Conversion Tracking
We use traffic log cookies from Google Analytics to identify which pages are being used and is an essential part of monitoring and improving our electronic communications.

This helps us analyse data about web page traffic and improve our website in order to tailor it to customer needs. We use this non-identifiable aggregated traffic information for statistical analysis purposes. We also use conversion tracking to understand customer behaviour.
Session Cookies
This site uses essential session cookies for the operation of the website.
Google AdWords Cookies
We may use cookies in Google AdWords for remarketing purposes. This means we remember your visit to our website to provide you with advertising of our products on the Google Display Network.
Other Applications
If we embed YouTube videos in the site, watching the video may set a cookie on your computer.
We may also use embedded applications from third party social media platforms, such as Twitter or Facebook. These third parties may set cookies to remember your preferences.
How to Disable Cookies
You can choose to accept or decline cookies. Most web browsers automatically accept cookies, but you can usually modify your browser setting to decline cookies if you prefer. This may prevent you from taking full advantage of the website. If you disable cookies, your experience of some parts of the website may be affected.
Links to Other Websites
Our website contains links to other websites of interest. However, once you have used these links to leave our site, you should note that we do not have any control over that other website. Therefore, we cannot be responsible for the protection and privacy of any information which you provide whilst visiting such sites and such sites are not governed by this privacy policy. You should exercise caution and look at the privacy policy applicable to the website in question.

We define the term "Social Media" as activity that takes place on websites such as Facebook, Twitter and LinkedIn for example. To protect your privacy, we never use the analytical information we collect from "Social Media" to obtain your name, email address, phone number, or profile name. This site points to "Social Media" sites and these are managed by 3rd party organisations. We suggest that you review their Privacy Policies before engaging with their offering.
Controlling Your Personal Information
You may choose to restrict the collection or use of your personal information in the following ways:
Whenever you are asked to fill in a form on the website, it will include a toggle automatically opting you out of being added to a mailing list. If you would like to be added, you will need to switch this on.

If you have previously agreed to us using your personal information for direct marketing purposes, you may change your mind at any time by writing to or emailing us at info@arenascreen.co.uk Any newsletter we send will include the means for you to unsubscribe.

We will not sell, distribute or lease your personal information to third parties unless we are required by law to do so. You may request details of personal information which we hold about you under the General Data Protection Regulations (GDPR). A small fee will be payable. If you would like a copy of the information held on you please write to Arena Screen & Design Limited, Unit 5, Harrier Court, Westcott Lane, Exeter Airport, Exeter, Devon EX5 2DR

If you believe that any information we are holding on you is incorrect or incomplete, please write to or email us as soon as possible, at the above address. We will promptly correct any information found to be incorrect.
Arena Screen & Design Ltd registered in England and Wales no. 7565761 VAT Reg. No: 777 4781 70 Registered Office: Unit 5, Harrier Court, Westcott Lane, Exeter Airport, Exeter, Devon EX5 2DR